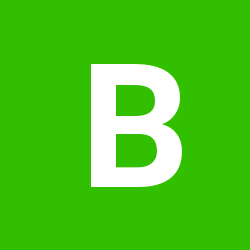 Content count

227

Joined

Last visited
Community Reputation
1
Neutral
Profile Information
Gender*
Toyota Model

Aurion ATX, 2007, and 2008 Prodigy!

Toyota Year
Location
Just drove Melbourne Adelaide return. Wet weather and a slight headwind to Adelaide. On leaving Melbourne, I filled with 98RON until it spluttered a little out the hole. Pretty full. We added 95RON 59.95 litres at 755kms. The warning light had been on for a while but it hadn't quite got to 0. To return, I filled with 95RON 'til it spluttered full. After 745 kms and with the 0 showing for 15 kms I added 58 litres. Seems I might've gone another 75kms! tO aDELAIDE, IT GOT DOWN TO 7.6L/100KM..oops..return to Melbourne it was down to 7.3l/100kms.

boxerboy replied to boxerboy's topic in Camry Club

http://www.theonion.com/article/toyota-recalls-1993-camry-due-fact-owners-really-s-50480

Thanks cranky. Denso better than Champion Denso d'ya think? They're around the same price. http://www.ebay.com.au/itm/361231499929?_trksid=p2055119.m1438.l2649&ssPageName=STRK%3AMEBIDX%3AIT

Anyone have a lead on cheap iridium plugs that work well for the Aurion? Cheapest I can find is $16 for Champion 9006 iridiums on Ebay.

boxerboy replied to 06 Sportivo Bloke's topic in Camry Club

$60 would be great. I've been quoted b/w $120 & $299 for the front pads (bendix) and machining. Everyone recommends machining. There is a slight pulsation when braking.

Check the intermediate shaft spline isn't knocking or has been fixed.

Is this intermediate shaft spline issue still a problem in newer models to watch for?

Drive belt, meaning timing belt? I thought the 2GR-FE has a chain? Change only necessary if it goes bad?

Inspected...yep, know what that means and is why I included "lots of inspections". But they did rotate at least two wheels as one of them had a "mark" on it that is now in an opposite position. This place has usually provided a good service. That's been supported by a few other locals too. They musta inspected the brakes as they reported them. I can do them myself.

Inspected only. The front pads have 5K kms left in them, the rear were better.

My 90K service is done. Labour was $150. After getting the $900+ quote I thought they must've done a heap of other stuff, other than the spark plugs @ $240 and $100 labour. The invoice includes: a minor service, lots of inspections, wheel rotation, oil and filter changes, including air filter. brake fluid flush. Did they miss anything that should've been done d'ya think?

I'm finally due for the 90K service. I bought the plugs 8/13 as above when the $OZ was good. Plugs x 6 via USA ebay is still OZ$125.37, so I saved a grand total of <$10. Today the local place quoted $550, the local dealer was $950. Both quotes included $40 per plug. So if they're charging $240 + $100 for plugs and installation, at $340 there's still $600+ left. What else does the dealer do that requires $600? Oils /air&oil&cabin filters /brake flush....what else?

Does it have a gps? The function might be in there?